September 03, 2021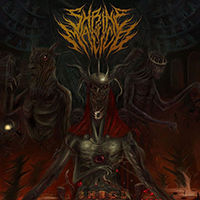 The Awakening starts the musical narration of the Shrine of Malice - Sheol conceptual album, carried away by vocal alternation and unity of the screding and roughening. The Kiss Of The Wind begins muted thoughts of pure vocals with acoustic guitar passages, but gradually the vocals overshadow his sound and appeals to musical fierce. The Prince Testament partly continues the stylistics of the previous composition.
The fierce sound in the vortex of the violent drive, the Tome Of Hellfire song gives guitar solo epic shades of the musical legend, continuing to the one in the sound of the Z (Lost In The Cold) composition and somewhat transforming it into a more epic Death Hunt saga. The Left Hand rolling the rapid vortices of an unrestrained drive, a fierce musical anger and vocal rage in a single musical stream.
Oriental motives and spicy premonitions after joining reveal in the sound of the Carnal Beast song. The Voiceless composition fascinates the combination of symphonic echoes with the power of a fierce musical drive and vocal transformations. The Infernal Darkness track pacifies musical swift and marching a leisurely flow of a dark anthem.
The vocals argue about the Dominion Of The Secular sound, but then it interrupts the progressive lace of musical variations then combined in a single musical stream. The Willow Ov Death returns to the twilight procession of the majestic anthem, rapidly accelerating in the guitar solo of the instrumental part. Starting with symphonic heating, the Coffin completes the album with symphonic glory.