April 10, 2023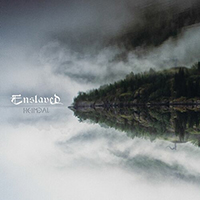 The sound of the surf, the proclamation of the melody of the horn, begins the musical narrative of the Enslaved - Heimdal album with assertive guitar riffs, entering the Behind The Mirror vocal part with inspired melodies of clean vocals, complementing them then with furious screaming vocals.
The frenetic furious drive is based on a rhythmic and assertive drum roll, then complemented by furious screaming vocals in the sound of the Congelia unrestrained musical thriller.
The melodic charm of the guitar solo of the intro anticipates the further development of the melodic sound of the Forest Dweller bard ballad, combining acoustic guitars chime with vocals inspiration. But then the sound of the musical image acquires the power of drive and the fury of screaming vocals, shrouded in the charm of keyboard passages.
The bright and artistic guitar solo of the intro fascinates the listener, then progressively and impressively unfolding the musical canvas of the Kingdom composition, combining vocal diversity with an enchanting symphony of keyboard passages. The Eternal Sea musical fairy tale continues the progressive musical charm, starting the vocal part with a mesmerizing fairy tale and enchanting with the sound of musical variations.
Melodic guitar passages transfer to the expanses of dreams, bringing shades of unity of rage and inspiration to the vocal part of the Caravans To The Outer Worlds song, returning to the melodic charm in the guitar solos of instrumental bridges, anticipating the end of the Heimdal album with a musical fairy tale of the title composition marching with a leisurely solemn step.