May 22, 2022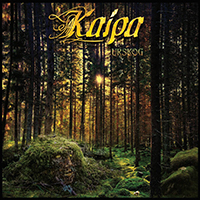 The vocal monologue fascinates with artistic mystery, enveloping the atmosphere of a mysterious fairy tale, gradually leisurely and intriguingly shrouded in the fascinating musical atmosphere of The Frozen Dead of the Night epic symphony. Then the musical fairy tale weaves the charm of its sound to the listener, setting the artistic path of musical variations of the sound of the Kaipa - Urskog album - setting a high bar for the musical level, which the In a World of Pines musical composition continues with inspired and majestic musical variations, weaving progressively lace musical mystery in front of the vocal part, the procession of which is continued by the charming phrases of the singing lady. Then a bright and melodic guitar solo contributes to the development of musical charm and embodies its influence in a further fragment of a musical fairy tale.
The title track Urskog permeates the sound with mystery, changing the lyrical component of the sound from english lyrics to the native language of the band, complementing this mysterious progressive musical variations and enchanting them with an artistic and exciting sound.
Receding into the shadows with a vocal part, the Wilderness Excursion instrumental composition fascinates with an artistic musical atmosphere, progressively weaving the sound of sparkling musical variations.
Continuing the artistically musical charm of the In the Wastelands of My Mind song turns to the time of the Renaissance, enchanting with mesmerizing melodic passages and inspired vocal melodies, anticipating the romantic atmosphere of the end of the album with a long and variable The Bitter Setting Sun musical story.