December 16, 2019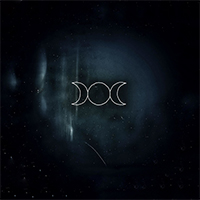 Unclear Apogee vocals tunes envelop premonition, starting the The Racer - Luna album with the bewitching essence of anticipations and conjectures, first bringing to the foreground the tunes of female vocals. Futuristic echoes are intertwined in the Steady Boy romantic dance with dreamy vocal tunes, raising banners of impressions and thoughts to unattainable heights.
Raising dreams in the reverie of omens and the obscure intrigue of anticipation, the main motive of the Paris song slowly lays the foundation of its sound, then supplementing it with new and new shades. Beginning with the pensive romance of the pensive tunes I'll Find You In Dreams (Feat. Tiphanie Doucet) then it is transformed by the vocal phrases of the invited artist, creating an atmosphere of bewitching romance and enveloping with the enchanting additions of the vocal duet.
The chime of inspired piano notes creates inspirational musical motifs that exalts Be Gone vocals experiences. Atlas (Apogee, Pt. 2) develops a musical idea that was began by the first composition of the album, entering by slapping hands and continuing the musical thought with a drum roll topped with bewitching guitar echoes and vocal tunes. Inspirational reflections of the Spiral Staircase composition complete the album with echoes of cosmic currents, making more and more puzzles, fascinating with the search for their clues.