July 01, 2022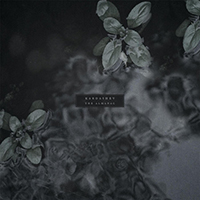 Mysterious Prologue opens the music book of the Kardashev - The Almanac album, complementing the enchanting chime of guitar strings with a muffled vocals narrative. The Between Sea and Sky composition develops the musical motifs of the introduction, enriching them with a condensation of musical sound and artistic musical melodies, complementing them with variable vocal phrases combining dreamy lyrics of clean vocals and bright flashes of demonic screaming.
The majestic musical symphony marches with the solemn charm of the sound of the Beside Cliffs and Chasms anthem, combining mesmerizing melodic improvisations and a variety of inspired vocal melodies. After a furious drive of the introduction, vocal transformations complement the artistic musical variations of the bright and exciting sound of the Behind Leaves and Vines composition.
Instrumental composition Beneath Dirt and Stone creates a fascinating mystery of the musical atmosphere of the final fragment of the album, in which the rapid drive and emotional vocal combination of screaming and growling breaks in, progressively and artistically weaving the fascinating musical lace of the Beyond Sun and Moon musical song. The Epilogue, according to the title, concludes the album with a mysterious vocals narration by a storyteller in a soft musical twilight.