August 24, 2020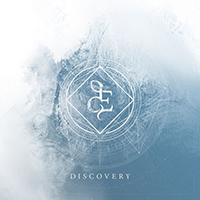 After a romantic intrigue, the What Have We Become weaves a ball of mid-tempo drive, pacifying the musical sound with the vocal romanticism of clean vocals, but bringing rebellious fury with growling. The Ashes song continues the dEMOTIONAL - Discovery album with a mesmerizing lace of symphonic music, combining dreamy phrases of clean vocals with chimes of acoustic guitar strings, then thickening the musical sound of the ballad, complementing the vocals with the fury of growling.
After the reflections of the introduction, the All That It Takes alternates reflections with explosions of unrestrained drive. The keyboard passages bring elements of electronic futurism, complementing the Monster (feat. Jenny Fagerstrandh) musical composition with female vocals of the guest singing lady. The electronic impulses continue with the Overload mid-tempo composition, built on the alternation of growling reflections and dreamy phrases of clean vocals, diverting the keyboard variations to the musical background. The keyboard variations set the direction for the development of the If You Believe main motive, expanding the stylistic framework of the album with unexpected variations of vocal transformations.
The whirlwind of musical artistry in the Mimic intro is combining a keyboard suite and a guitar solo, culminates in an exciting tape of musical drive combined with the rebellious appeals of growling. But then the keyboard artistry of the symphony is crowned with inspirational phrases of clean vocals. Electronic keyboard passages intertwine with guitar riffs in a sparkling whirlwind of the Carry On mesmerizing musical fairytale. Musical passages entwine the Train Wreck vocal narration with dominant clear vocals, supplemented by short growling phrases with sparkling whirlwinds of enchanting artistry. The One Hour Stranger track concludes the album with a whirlwind of musical variation, transforming the composition with vocal reflections, bringing harsh shades to the sound of pure vocals and alternating them with growling phrases.