February 20, 2021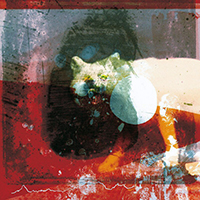 The atmospheric title of the To The Bin My Friend, Tonight We Vacate Earth track enchants and inspires an intriguing premonition of the further development of the musical essence of the Mogwai - As The Love Continues album. The Here We, Here We, Here We Go Forever composition gives a feeling of electronic futuristic transformation of long-standing musical motifs. Distorted vocal phrases give a feeling of a distant future. The Dry Fantasy sonata fascinates with a soft and tender chime of sparkling keyboards.
The Ritchie Sacramento vocals dispells the covers of distortion and again and again emphasizes the peace, focusing that "I've home!" After the intriguing entry of the Drive The Nail track its music is rolling with powerful waves of the harsh march. But in the final fragments of musical sound appeased like calm procession. Distorted vocal phrases are combined with a unhurried processing of the mysterious musical essence of the Fuck Off Money song. Miscelred by the vortex of the driving guitars riffs, the Ceiling Granny instrumental track holds back its procession within the magnificent anthem.
But after rapidness and unstability, the Midnight Flit composition pacifies the atmosphere of an incredibly calm musical entity with a symphony influence, the Pat Stains track is even more concentrated on a pacifying lounge. But already the Supposedly, We Were Nightmares song marchs in a dancing concern, but the It's What I Want To Do, Mum final album's composition pacifies this disturbing with epic mystery of a secret fairy tale.