December 16, 2020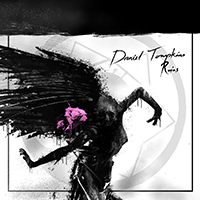 Captivating by a melodic echoes and furistic impulses of electronic notes, the Wounded Wings (Feat. Plini) is transformed into a progressive lace of musical romance with the introduction of vocals. The Daniel Tompkins - Ruins album's title track enters into a leisurely mystery. developing a pulsating thread of a leitmotif that complements the sound of the composition with echoes of notes of popular music.
Further, the sound of the Tyrant and Stains of Betrayal compositions enchants with the sound of thoughtful ballads, varying the vocal part and enveloping it in veils of mysterious melody. Beginning with brooding reflections, the Empty Vows track then weaves a mesmerizing lace of keyboard notes, captivating the listener with its unity with vocal brooding. The Sweet the Tongue slightly expands the stylistic framework of the album, complementing it with echoes of synth music.
The A Dark Kind of Angel vocal line in the muted mystery of the intrigue poses intriguing riddles, then sequentially evolves with romantic musical musings. The participation of a guest musician in The Gift (Feat. Matthew K Heafy) final composition of the album gives it an impressive character by his vocals.