June 06, 2021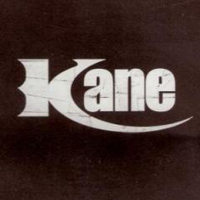 The inspirational vocal narration of the Sweet Carolina Rain song, supported by the chiming of guitar strings, begins the musical story of the Kane (USA) - Kane album, captivating with mesmerizing memories and complementing the vocal part in the chorus with the backing of the band. The Rattlesnake Smile music walks more measuredly and thoughtfully through the twilight haze of vague doubts and foresight of impending disasters in musical embodiment.
Festive dances at the festival of folk crafts captivate with echoes of folklore motives. The Crazy In Love main male vocals are sometimes complemented by the tunes of the singing lady. The Don't Come Home romantic ballad captivates with soft and gentle musical covers a vocal part that combines male and female vocals in a charming dance. The Chase song continues the ballad tenderness, complementing the musical and vocal delights with violin melodies and romantic inspiration. But then the music accelerates somewhat, enveloping the vocal part with sparkling motives, combining the main male vocals with the backing vocals of colleagues. But then the music and vocals again return to leisurely romanticism.
The chime of the strings of an acoustic guitar weaves the lace of the Spirit Boy main motive, the vocal part begins with male vocals, but then everything is complemented and complemented by new vocal shades and variations. The vocal part immediately comes to the fore in the One More Shot musical image, indicating the way for the further development of musical passages. Fan support inspires the Oklahoma State Of Mind musical narration of the final album's composition.