October 02, 2020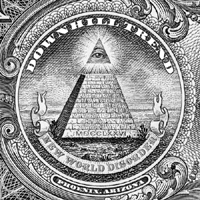 Fighting and unyielding guitar solo retreats before the Take Your Turn dark vocals reflections, coming to the fore again in instrumental bridges. The pulsating procession of the Drifter rhythmic battle march continues the Downhill Trend - New World Disorder album's musical narration with hopeful inspiration, considering the artistic lace of guitar solos in the instrumental fragments.
Slowing down the tempo and compressing the musical canvas to a harsh density the Untrue track gives the music some shades of hard blues. Preserving the dense rhythm of the mid-tempo musical sound, the My Mistake song gives ballad emotionality with vocal phrases. The harsh pulsations of the mid-tempo march develop into a swift assault on the Pick Your Poison song's rebellious drive.
Dispelling the gloom and anxious forebodings the Fragile track pacifies with a calm ballad, complementing the stylistic framework of the album with southern rock and country-style music. Pressing with an unyielding shaft of the main motive already in the introduction, The Only Thing then again and again pumps up these waves. Combining the restrained drive of a mid-tempo march, the Believe composition complements this severity with inspirational vocal phrases that express a readiness for any challenge.
Enveloping vocal experiences with covers of gentle music, the Moment song creates the romantic charm of ballad sensuality. The Another Kick in the Face closes the album with a swift rebellious drive, combining guitar rushes and vocal resistance in a single musical stream.