May 17, 2019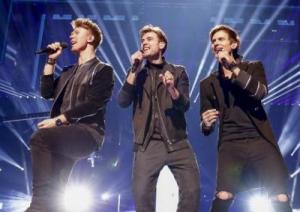 In the second semifinal of the selection to the Eurovision grand final of 2019, the fight became even more irreconcilable - 10th place from 11th, defining the final list of participants of the grandfinal separated only 1 point!
This time, the competition faced an intriguing wait for Denmark with Lithuania.
It was Leonora with the song "Love Is Forever" that won the contest and completed the final ten participants who will take part in the grand final.
Duncan Laurence with the "Arcade" song
wins second semi-final for Netherlands.
Netherlands
North Macedonia
Sweden
Switzerland
Azerbaijan
Russia
Norway
Malta
Albania
Denmark