May 10, 2018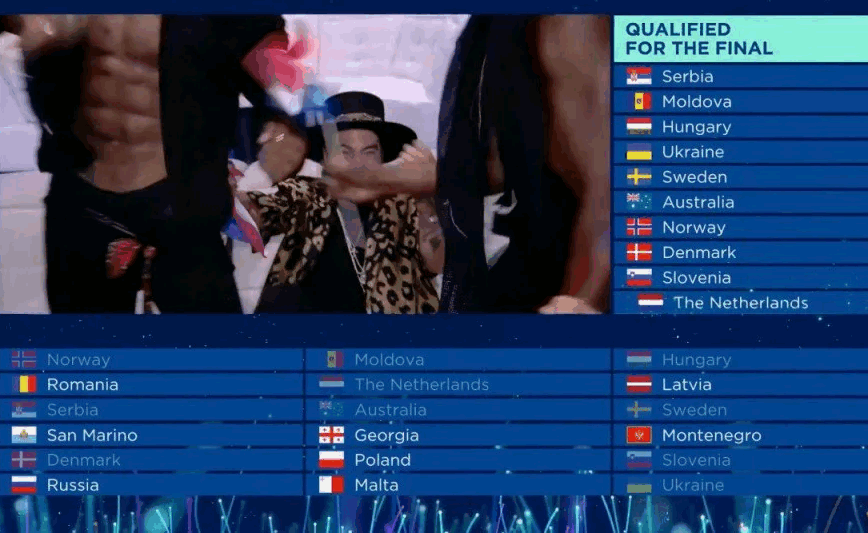 Participants from 18 countries presented their compositions today:
Norway, Romania, Serbia, San Marino, Denmark, Russia, Moldova, Netherlands, Australia, Georgia, Malta, Poland, Hungary, Latvia, Sweden, Montenegro, Ukraine and Slovenia.
Most of us, as well as viewers of the online broadcast of Eurovision-2018 already know the results of the voting. But for those who missed this event, we will briefly sum up the second semi-final.
According to the results of the assessment of judges and the public vote of 10.05.2018
Ukraine: MELOVIN – «Under The Ladder»
Sweden: Benjamin Ingrosso – «Dance You Off»
Norway: Alexander Rybak – «That's How You Write A Song»
Denmark: Rasmussen – «Higher Ground»
Moldova: DoReDos – «My Lucky Day»
Serbia: Sanja Ilić & Balkanika – «Nova Deca»
Slovenia: Lea Sirk – «Hvala, ne»
Australia: Jessica Mauboy – «We Got Love»
Hungary: AWS – «Viszlát Nyár»
Netherlands: Waylon – «Outlaw In 'Em»
pass to the final of the Eurovision-2018.