June 29, 2021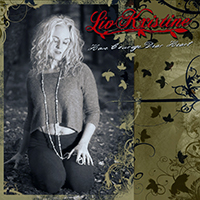 Musical and vocal passages are combined in a mesmerizing dance of twilight romance. The vocal ruminations of the Serenity verses lends a shadow of doubt and uncertainty, but emotionally ascend in the inspirational whirlwind of the chorus.
After an intriguing intriguing note, the vocal monologue sets the gentle atmosphere of the Liv Kristine - Have Courage Dear Heart (EP) release's title track. The lyrics of the song sound like a tender mystery, as if praying to the soul to maintain courage and confidence in any situations, rebelling against unexpected enemies and unpredictable collisions.
The keyboard passages come to the fore of the Skylight musical image, anticipating the ascension of the vocal romance of the singing lady to the heavenly heights towards the sun's rays and lofty dreams.
The vocal part occupies a dominant position in the sound of the Gravity song, complementing the main vocals with background singing and a soft chime of gentle keyboard notes. The final composition of the release Skylight Cathedral complements and develops the motives set in the previous similar titled composition, transforming them into a symphonic ballad with a sublime atmosphere of an epic saga.