July 27, 2020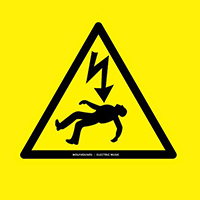 Romantic guitar reflections anticipate the vocal intro after some acceleration of the rhythm of section of the Cant' See The Light (Album Version) composition, combining in some shades of adventure impressions. The Like Driftwood heats up noisy experiences and echoes of a buzzing drive, continuing the The Wolfhounds - Electric Music album with a disturbed combination of vocal tremors and musical uneasiness.
Throwing aside the difference of times and styles, the Song Of The Afghan Shopkeeper (After Ben Judah) throws into a foamy frenzy echoes of traditional rock'n'roll, spiced with the spicy echoes of southern rock. Returning to the origins of inspiration and musical experience, the Lightning's Going To Strike Again discards anxiety and dispels doubts, but then ... And Electric Music brings in some kind of electric tremor, however, returning inspirational elements with a vocal narrative.
In the sound of The Roaches composition in the vocal part, male and female vocals are intertwined into the unity of a fascinating dance. Inspirational Pointless Killing vocala phrases captivate with charismatic performance, wrapping around their part with sparkling guitar solos. The Stand Apart re-mixes male and female vocals in a mesmerizing duet, lifting an inspired whirlwind of melodic charm. The brooding slowness of the mysterious twilight of the We Don't Believe Anything muted saga concludes the album with a haze of obscure mysteries, bringing vocal reflections to the forefront of the musical image.