November 07, 2017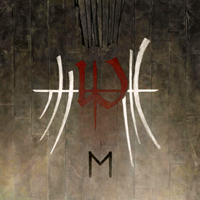 The distant thunder, the singing of birds, the crying yell, the howling of the horn and the neighing of the horse becomes the components of soft and reserved introduction, Storm Son which plunges the Enslaved - E album into a pensive, mysterious atmosphere of unrequited aspirations. Vocal first prefers pure sound, then, from time to time, supplements it with a creaky screaming. Then the creaky screaming comes to the fore in sublime, mysterious and progressive music, in which the melodic component and vivid memorable nuances still dominates over the vocals, that remains on the background.
Continuing this same bright progressive musical extravaganza The River's Mouth puts on the front edge of the musical image vocals, alternating screaming, harsh and deep clean vocals.
The soft and gentle Sacred Horse introduction in a brief moment combines acoustic guitar, vocals and birdsong. Then the music is swept by the waves of the drive, with the connection of extreme vocals combining screaming and growling power and rage are ascending to the top of the musical pattern.
By slightly extending the stylistic framework Axis Of The Worlds brings a bit of stoner rock sound with lots of pure vocals, thickening the musical armor in parts with extreme vocals.
Incredibly complex and indescribably progressive instrumental moves are combined already in the Feathers Of Eolh introduction. Before the muffled mysterious whisper of the vocals, the musical palette thickens, making the perception of melodies increasingly difficult and complex. Then the clean vocals sweeps the wave of drive. Dancing in the enchanting and bright unpredictability of progressive music Hiindsiight sparks the splashes of the brightest instrumental improvisations. Then hard, harsh extreme vocals exaggerates the musical image, fettering the rhythm and pace at will. But the music breaks loose again, portraying its complex compositional ideas and the vocals again revive their control by a severe slowing down of the rhythmic structure. But - freedom over all another things so in the instrumental solo is manifests even saxophone!
Music is growing and growing, then accenting the reflections of the pensive sage. But in Djupet dancing manner, the musical extravaganza brings us back to the unforgettable sound of the legendary compositions of this artist and the style as a whole. The album ends with the sparkling atmosphere of the northern expanses, collected in What Else Is There? (Royksopp Cover) sound, based on dreamy clean vocals, with the addition of demonic screaming.