June 05, 2022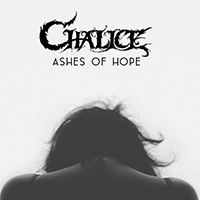 After an exciting introduction, the Amongst the Damned song combines the vocals and music in a single mesmerizing musical dance. Beginning with the twilight mystery, the Age of Fear composition continues the musical narrative of the Chalice (BEL) - Ashes of Hopealbum with a mystical twilight.
Rolling waves of musical mystery, the Eternal Sleep song captivates with vocal narration into the vastness of ancient fairy tales and twilight spells, considering screaming and growling in the fascinating dance of the vocal part, bringing screaming vocals to the foreground of the musical image of the Musings on the Bank composition, complementing and completing vocal phrases and musical fragments with background growling.
Mystical musical motifs are mesmerizingly combined with vocal mystery in the sound of the My Daily Odium musical fairy tale, wrapping around the intriguing melody of guitar solos of instrumental bridges and continuing in the majestic procession of the Cult of Serpents twilight musical symphony, solemnly and meaningfully combining vocal performances and gothic music veils.
The vocals confession precedes the explosion of the For You musical thriller, combining vocal rage and musical power, anticipating the intriguing mystery of the album's A Death Without Warning final track.