October 31, 2019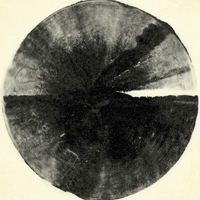 An obscure mystery and a mysterious fog surround a gloomy atmosphere, then The Silent Man pulsating march escalates waves of anxiety and oppression, calling for a harsh vocal part, introducing trends of hope. Guitar solos crown the musical image, intertwining anxiety and hope in a single canvas. The Cult Of Luna - A Dawn to Fear album continues with a rhythmic march, sternly and significantly marching along the chosen musical path, weightily and leisurely raising emotions of vocal phrases to the top of Lay Your Head to Rest significant musical march.
The title track A Dawn to Fear continues the musical narration with a muffled symphony, slowly complementing the vocal whisper with an organ symphony, but then complementing the musical image with an explosion of vocal emotions. Slowly walking from side to side, the Nightwalkers main motive slowly builds its structure, then condenses and tightens the sound, clothed emotional and harsh vocal phrases in the heavy armor of musical accompaniment. Fascinating by the ghostly fog of mystical veils, the Lights on the Hill intro paces as obscure silhouettes in the gloomy darkness. But then an enchanting symphony rises from a ghostly procession, bewitching with a lace of a ghostly musical symphony, enveloping vocals with a cover of enchanting melody.
Music and vocals are again intertwined in a muffled sacrament, slowly and carefully raising the ghostly haze of the We Feel the End obscure musical atmosphere. Inland Rain retains a bewitching melodism, but music and vocals elevate the banners of the majestic anthem, staring sternly and heavily pacing under the current trends. The Fall completes the album, epic and impressive weaving lace from bewitching symphonic mysteries and explosions of a powerful mid-tempo drive.