January 24, 2020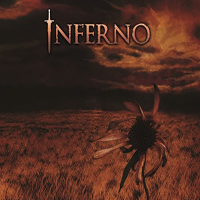 Distant winds and a mysterious atmosphere of the Intro are enveloped in an intriguing dusk, saddened by a symphony, recalling lost hopes, ending with a dark saga with soundless tunes of invisible ghosts, flowing smoothly and developing into the sound of the Touch song, complementing the musical dusk of the Inferno (UKR) - Nato Morto album with emotional vocal phrases of a singing lady who is so soulful and touching the perception of their hopes and aspirations.
Mysterious sacraments are twisting laces from sparks of keyboard passages, then The Prophecy vocals emotions rise from the surrounding dusk, coming out of the haze to the forefront of the musical image, then wrapping themselves in the charm of musical covers. The pacifying solo piano creates an enchanting atmosphere of universal romanticism, then the music and vocals create a bewitching musical canvas of the Star as a calm and brooding ballad. The composition finishes with the installation of an old record on a turntable, which revolts with a muffled confession of the No Words, No Desires intro, then marches with a grim pulsating march, raising a foam of emotional vocal appeals to the crests of the musical passages.
In the lyrics of the previous composition, the prediction of the name of the next Emptiness song arises, enveloping the vocal part with a shroud of indelible sadness, combining symphonic shades of light sadness and despair of vocal confessions. The muffled chorales of church ministers end with an obscure piano solo rallying in a bewitching waltz with trembling vocal musings, then sequentially building the final composition of the album, the Forget romantic ballad of confessions of a singing lady melting ice and breaking stone hearts.