July 09, 2020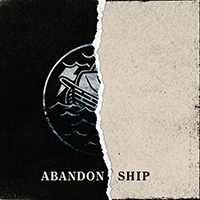 After the intriguing mystery of the introduction, the Remember Me music and vocals are intertwined in an enchanting waltz, sometimes speeding up the tempo and hardening the vocal part. The Disconnect distorted vocal speech, supported by the backing vocals of colleagues, continues the We Set Signals - Abandon Ship album with a rhythmic mid-tempo pulsation, then bringing the fierce vocal harsh, supported by dense drive, to the forefront of the musical image, then combining the cautious clean vocals with fierce harsh.
Increasing the importance of the vocal part Sailor & Siren builds the composition on the alternation of hopeful tunes of clean vocals and fierce appeals of severe harsh vocals. Bringing the shades of an epic tale, the Holding on to Nothing continues to accentuate the changes in the musical image with vocal variations, preserving the enchanting veil of melodic charm with clean vocals, complementing the restrained notes of drive with harsh vocals.
Alarming pulsations of drive, entwined with sparkling ribbons of guitar passages bring hopeful inspiration with the Reunions Suck vocal chants. The That's Great, You're Great seems to continue the sound of the previous composition, but complements the musical passages with shades of enchanting romanticism and brings more rhythmic elements to the sound.
An acoustic remastering of the two previous compositions Reuinions Suck (Acoustic) and Thats Great, You're Great (Acoustic), sounding like bardic ballads, round out the album.