February 15, 2021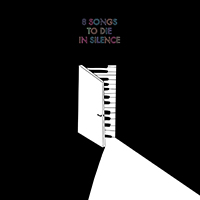 The musical chime of the Sugar track creates an intriguing anticipation of the further development of the musical nature of the Travelling Day - 8 Songs To Die In Silence album, continuing with the pulsating heartbeat of the World composition, in which the echoes of bardic sagas are manifested. And in this mesmerizing musical composition, the covers of classical music with violin melodies are also carried out, developing intriguing premonitions into even more exciting anticipations.
The name of the Ninja composition creates a mystery, but then in this mystical obscurity, the influence of Japanese folklore motives creates a bewitching whirlwind of musical lace. The La Douleur Impersonnelle Du Monde romantic chime of artistic musical laces complement the rolling waves of restrained drive.
The keyboard background creates a mesmerizing atmosphere for the solo tunes of the Champignon keyboard symphony. The Entre La Nuit continues this extravaganza of keyboard improvisation, complementing it with sensual notes of sadness and romantic ascension.
The heartbeat of the Pyramides track sets the mood for an artistic expression of the thrill for adventure, wrapped in keyboard passages and topped with an inspirational instrumental solo. The whirlwind of musical passages of the Fleeting tale fully embodies the significance of classical music and the grandeur of compositional charm, weaving symphonic lace from the tunes of violin instruments.