June 08, 2017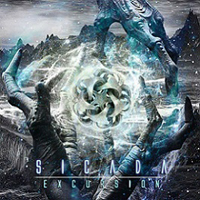 Hard, complex and unpredictable musical solutions have combined in Sicada - Excursion with a variety of vocal styles. Everyone will take this exceptionally in their own way
The raucous rain creates a background for a mysterious, intriguing and mystical instrumental Elegy, which starts album. Title track Excursion immediately raises dense and furious musical drive, combining vocal phrases in several styles and complex, unusual and unintelligible music solutions.
Spirals brings music in the complex and unpredictable vortex over the usual limits, pumping flashes of rhythmic drive with explosions of vocal emotions. In the instrumental middle, melodic break appears in the extravaganza of sensual romance with a gentle ballad motive. A hard, clear and compelling march completes the composition.
Terraform Feat. Adam Demicco Of Lorna Shore rigid, unrestrained and furious sound combines inexorable, heavy and powerful blows with the broken, ragged and constantly changing of the rhythm structure.
Vocals have embittered, surrounded by angry shades its sound, alternating in The Encrypted Ones powerful, tough growling with hard and fierce screaming and diverse, furious harsh.
Harsh, ragged screaming and gutural growling heve combined in Divulge Feat. Tom Barber Of Lorna Shore music, creating a vibrant musical palette, completing this album - but causing the desire to listen to it again and again!