July 25, 2021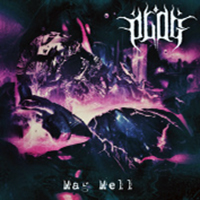 Music of the Hell Rising composition opens the musical gates of the Plog (NOR) - Mag Mell album, combining twilight musical passengers, creating a gloomy atmosphere with emotional headings of a singing lady, again and re-emphasizing the name of the song and supplemented in the final part of the discreet background with a male growling vocals.
The sound of the They Bleed music envelops the twilight mystic and mysterious mysteriousness, like a singing lady marching through the impenetrable haze of ghostly sacraments, filled with dark magic and ritual echoes.
The Mag Mell title composition brings the atmosphere of incredible sadness and gloomy grieving, compressing the musical pace to the dark anthem procession and again complement the vocal sorrows of the female vocal of twilight riding background men's tunes.
The final composition of the album Dead Of Night displays the vocal part on the forefront of the musical image, marching emotional phrases ahead of the background music support. Then the long-term instrumental part sounds, after which the singing lady returns with the proud valor of confidence in his abilities and readiness for any trials.