February 03, 2021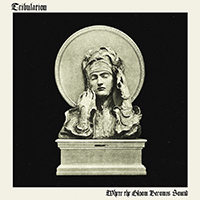 The In Remembrance music will accompany the charismatic vocal narration with veils of sad romance, setting the mood of the Tribulation (SWE, Arvika) - Where the Gloom Becomes Sound album's sound. Guitar motives weave lace for the Hour of the Wolf complicated rhythms and romantic vocal ascensions. Forcing the epic twilight the Leviathans carries the listener into the vastness of a mesmerizing fairy tale. The call of ancient heraldic musical motives brings echoes of old fairy tales into the sound of the Dirge of a Dying Soul composition.
The fabulous ascension of the Lethe keyboard experiences is an introduction to the hardening of musical significance in the sound of the drive stream of the Daughter of the Djinn composition, intolerably and persistently forcing musical impatience. Music sets an obscure anticipation in a round dance with the Elementals vocals exclamations. Enveloping the main motive in atmospheric covers and a combination of charismatic vocal appeals, the Inanna composition carried me away to listening for several hours!
Whirling drive the Funeral Pyre carries the vocal addictions into the art atmosphere of medieval proclamations of the music and the vocals are intertwined in a round dance of dance, leading to the sound of The Wilderness final composition of the album.