February 19, 2021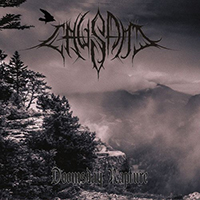 Acoustic tunes of the Intro bardic saga amid the noise of a campfire, that is opening the gates of the Causam - Doomsday Rapture album's musical narration, then developing hardened musical motifs in more epic the Wasteland Utopia song's severity with notes of northern sagas and knightly legends, complementing the sound with the severity of vocal screaming and accelerating the musical sound in flights of frantic drive, dispelling any twilight and crushing obstacles in its path.
The epic solemnity of the Beauty Of Decay harsh heroic saga rolls over with powerful waves of celebration of combat valor, but sometimes explodes with accelerated celebration of legendary heroes. Beginning with a romantic procession, the Born Into A Violent World song then raises the banners of the valiant anthem, marching in the solemn grandeur of the procession of the heroic detachment through the crowds of honoring residents. But then the instrumental bridge rises into a whirlwind of accelerated musical narration, crowning the instrumental impatience with vocal significance, but again and again returning to the mid-tempo battle march. The Primal Instinct immediately explodes in a swift stream of frantic drive, entwined with ribbons of echoes of northern folklore, being carried away like unrestrained whirlwinds of furious blizzards.
The captivating sound of the Eternal intro as if transports the listener into the atmosphere of preparing the drakkars for the next military campaigns, but then the vocal appeals of the king accelerate the pace of musical frenzy and prepare for the coming battles. So thoughtful Meritocracy song's introduction, combining northern militancy with spicy notes of oriental motives, retreats before the frantic blizzard of the verse to return to the chorus. The siren wakes up sleeping and dead residents, anticipating the frantic drive of a guitar thriller, ending the album with perhaps its most diverse Cleansing composition.