August 19, 2022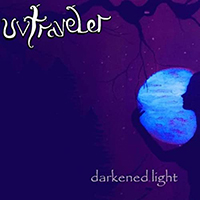 The artistic sound of the Voyage To The End Of... musical composition creates a mysterious atmosphere in the UVTraveler - Darkened Light album's introduction, varying the tempo, again and again transforming the sound in a fascinating progressive musical charm, then complementing the romantic atmosphere of the Darkest Days ballad with a soft and enchanting chime of acoustic guitar chords and pensive vocals sensuality.
Further, the sound of the North Star song is transformed, changing the male vocals to the female tunes of the singing lady, complementing the rhythmic and confident musical step, but then again returning to the primacy of male vocals in the sound of the Seventh Of Never ballad.
But the sound of the In Another Life composition again transforms the vocal part, combining in a lyrical procession of the hopeful musical atmosphere of male and female vocals in a duet, complementing it with the sparkling charm of the artistic guitar solo, which comes to the fore in the sound of The Road song, wrapping vocal reflections with sparkling whirlwinds of guitar passages.
The rhythmic chime of guitar riffs creates the basis for the sound of the Nowhere Is Peace main motif, the waves of which are then crowned with vocals phrases. The emotional and exciting Angry Sea guitar solo is the introduction to the 11:52 (Last Rites) final track of the album, completing the album with its longest, most varied and diverse musical artwork.