September 19, 2021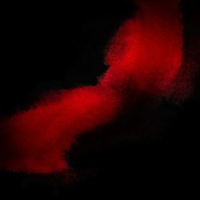 The twilight mystery of the La Menace atmosphere around brief conversations is entry to the White Stones - Dancing Into Oblivion album, then a sparkling bright guitar intro of the New Age Of Dark composition that complements the sound by vocals manifold.
After the intriguing mystery of the intro, the vocal part goes to the forefront of the musical image of the Chain Of Command song, developing and maintaining the extension of the eastern motives in the sound of music passages. Mysterious motifs of the Iron Titans musical composition are combined with vocal phrases in the progressive mysteriousness and twilight ambiguity of unexpected variations.
The soft and thoughtful chime strings of the Woven Dream guitar solo acts on the To Lie Or To Die composition of the enveloped atmosphere of mysteriousness and the ambiguity of the development of musical haze, entangling the listener with the dawn cover of the ghostly ambiguity.
Starting with the romantic mysteriousness of the guitar solo, the Freedom In Captivity song then embodies all the musical elements inherent on the album, sometimes retreating before the bright appeals of the guitar solo. The Acacia instrumental track completes the album with mysterious tenderness.