June 17, 2019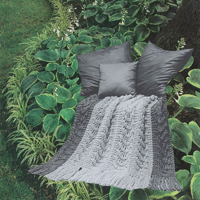 Fascinating motifs and thoughtful vocal phrases of the composition begin the Pile (USA) - Green And Gray album with a majestic intrigue of a couplet entwined with a chime of guitar strings. In the chorus, music brings the experience to a higher level. Your Performance continues the album, bringing some anxiety to the music passages, vocal phrases resist this obsession with all their might. The intru calls a wave of drive, enveloping vocal phrases in a stream of the On A Bigger Screen rock'n'roll rebellion. Vocals somewhat hardens their part, giving it rigidity and harshness. But completes the composition with some incredibly calm lounge.
Intriguing anticipation and forebodings of change are embodied in the experiences of the Other Moons vocals phrases. Leisurely and thoughtfully, the music and vocals interlace in muffled reflections, captivating with the sound of the Hair composition.
The introduction of A Labyrinth With No Center envelops with the haze characteristic of the album and the whole of this style, then the music explodes with hysterical emotions of vocals and turns the turns of the guitar drive, but returns to its usual calmness and repeats this alternation again.
Emotions and inspiration of The Soft Hands Of Stephen Miller vocal narration weaves the blues with rock'n'roll, the vocalist gets used to the role of a teacher and explodes in a scream of fierce harsh from time to time, introducing new stylistic trends in the album.
But sadness and grief require further implementation and the album is overgrown with new and new stylistic nuances - Lord Of Calendars complements the musical fabric with some influences of the Gothic style. After the march of intro and first, Bruxist Grin track returns to the musical style of the album. But again and again the music and vocals return to the march of the intro. The musical passages twisted in fascinating whirlwinds are intertwined in enchanting dance with vocal phrases, creating a musical image of a marvelous dance of the A Bug On Its Back composition.
A soft and gentle romance My Employer envelops thoughtful vocal reflections with a lace acoustic symphony. Hiding Places continues the enchanting atmosphere of romance, starting with an equally mysterious acoustic melody, but then complementing the sound with the depth and restrained power of viscous guitar passages that fascinate with the mystery of the romantic anthem. Returning to the gentle and soft haze of acoustic sound, No Hands completing the album complements the composition with certain influences of a deeper instrumental melody.