October 22, 2020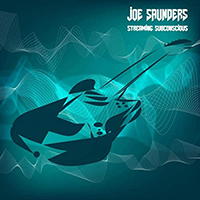 The enchanting melody of the guitar solo complements the background keyboard symphony, giving inspiration to the On My Way Back ballad majesty of the instrumental symphony at the beginning of the Joe Saunders - Streaming Subconscious album. By speeding up the tempo of the musical narrative somewhat in intro the Relentless track then takes the guitar solo to the top of the musical image. The guitar solo brings rebellious drive into the Slow Gilbert intro, then takes you into a dreamy flight through invisible clouds.
The brief whirlwind of drive then turns the guitar solo into the theme song of the Decade One composition. Thoughts and recollections envelop in a romantic atmosphere, recalling the experiences of the past and recalling the lost opportunities in the wise sorrow of Now I Need You song. Once again, the guitar solo is pushed to the forefront of the musical image, giving the Paper Tiger music some playfulness. he ornate lace of the guitar passages builds the Mazes Of The Mind mesmerizing lace of an epic symphony.
The unhurried sound of the Consternation musical narrative creates a romantic atmosphere for a brooding ballad. Fierce musical sound in a whirlwind of rebellious drive the Rock Engine song then returns to the charm of mesmerizing melody. The Final Arbiter concludes the album with a playful melody, retaining the melodic atmosphere of this release.