December 06, 2020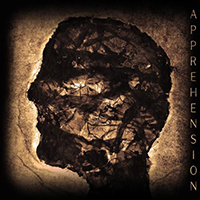 The mystical mystery of the Nebulizar - Apprehension album's instrumental introduction Aum ends with a frantic drive pierced by notes of artistry, which is then more than impressively embodied by A Distant Area vocal part. The then unleashes waves of progressive impatience, giving the Live Through Me intro's guitar solo the charm of musical art, but the vocals bring in the rebellious echoes of South American folklore, then explode into unity and alternation of screaming and growling. The vocals further uplift the inspiration of clean vocals, culminating in instrumental pulsations and the romanticism of a muted guitar solo that creates an atmosphere of dreamy artistry.
Rhythmic pulsations create the atmosphere of a battle march, but vocal dreaminess and progressive guitar coverings create a very peculiar impression. Then the vocals are hardened, bringing harsh and growling into the vocals and expanding the stylistic boundaries of the With Eternal composition. The Cleanse The Parasites musical sounding becomes more and more complex and creates unexpected variations.
But more and more progressive musical solutions appeal to bitterness and call for the sound of Proctor's Ledge mid-tempo musical thriller. But the instrumental part again returns to the incredibly progressive mystery. The No Choices intro combines the artistry and grandeur of melody with a restrained drive anticipating the vocals' intro with an explosion of violent musical aggression.
Electronic pulsations and certain echoes of an industrial style ends with romantic reflections of clean vocals with a technogenic post-apocalypse in the Warmheart background. In the final composition of the album Resonance vocals variations together with musical transformations create an increasingly mysterious musical atmosphere.