May 06, 2018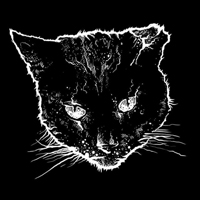 A deep, meaningful sound opens the gates of the Crippled Black Phoenix - Horrific Honorifics album, vocals bring dreamy delights, supplementing exalted emotions with musical confidence enveloping False Spring with so significant pressure.
The mysterious fog of vague emotions envelops the thoughtful reflections of the female vocals, enveloping the Will-O-The-Wisp vocal and violin passages with an obscure mist of mysterious experiences, inventing more and more insoluble mysteries, tangling with the searing musical fog of thought and reflection.
Quietly and thoughtfully, the vocals roll their thoughts in a leisurely canvas of the composition, supplementing and supplementing their history with new shades and ideas, accumulating the content of the reflections in the verses and splashing it in the Victory choruses, lagging behind doubts and constraints.
Gently and tenderly melancholy meditations resemble lost values, In Bad Dreams vocals changes in a thoughtful manner with pitiful phrases, trying to gain new values in return for the lost ones.
At first the The Faith Healer introduction broadens the stylistic framework, then the vocals playfully and mysteriously supplement the sound with some shades of Gothic reflections, as if the play takes place in an ancient cathedral surrounded by undead, vampires and skeletons. But the priest is not going to stand up, valiantly and majestically completing the album.