March 13, 2019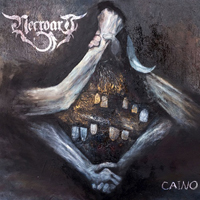 Thoughtful pacing March of the Ghouls starts the Necroart - Caino concept album. A furious drive, An Invocation for the Horned interpreter of thought, continues musical ideas, and aspirations alternate vocal phrases.
Developing thoughtfully, Mastodon Rising inspiredly ascended to vocal perceptions, but remained a stumbling block. The gloomy and painful covers of the Caino main motive envelop the rest of the musical motifs. Thoughtful pathos, romanticism and other nuances fascinate, but the Bringer of Light vocals are already screaming harsh! Life, powerful and gloomy and gloomy Flames continues the narration.
The thoughtful Wounds on Angels Wings continues thoughtfully and thoughtfully, then the vocal part rolls over the thought. The completion of the album One Is All, All Is One inspires the further development of genres.
Fum wind, rain and bad weather completes the album with Into the Maelstrom track.