December 30, 2021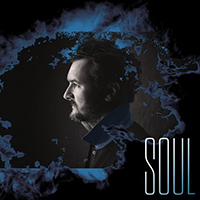 Inspirational Rock & Roll Found Me vocals reflections with unhurried melodic musical support begin the musical story of the Eric Church - Soul album. The vocal part immediately moves to the forefront of the Look Good And You Know It musical image, continuing with soulful and spiritual reflections.
The Bright Side Girl romantic ballad captivates with soft and gentle acoustic musical cuts and vocal sensuality. Rising in waves of rebellious drive, the Break It Kind Of Guy vocal part calls for energetic action and the unrelenting fulfillment of aspirations.
The vocal emotionality is intertwined in a charming dance with the emotional melodic variations of the Hell Of A View composition. The Where I Wanna Be song, starting with a fascinating acoustic guitar solo, brings to the album a touch of country-style, continuing the similar sounding style in the Jenny composition.
Keeping the freedom-loving rock'n'roll spirit in check, the Bad Mother Trucker track draws attention to echoes of southern rock. The album closes with the thoughtful and melodic the Lynyrd Skynyrd Jones romantic ballad.