September 13, 2022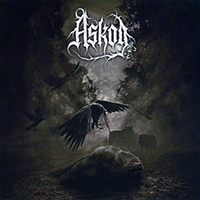 Pushing with a whirlwind of an uncontrollable blizzard, the Svalt song begins the musical story of the Askog - Varpnaper album with an unstoppable drive, sometimes retreating before the melodic decorations of artistic musical reflections and complementing the sound with bright musical shades, slowly, painstakingly and impressively developing into the main motif of the Vinter northern fairy tale, combining restrained drive with motifs of northern folklore and combining music and vocals in a charming artistic unity.
Intrigued by the development of musical variations, the Tid composition captivates and fascinates with the mystery of its discoveries, varying its musical path in the artistic unity of music and vocals, finding more and more new ways in the musical path, starting with the Mane saga with a vocal phrase, followed by an explosion of a frantic musical thriller, then combining music and vocals in a single musical breakthrough.
The unhurried and intriguing introduction of the Varg musical story brings the vocals narrative to the forefront of the musical image, complementing the vocal phrases with whirlwinds of musical variations, continuing the vocals primacy in the persistent procession of the Korp battle march, complemented by bright guitar solos of instrumental fragments.
Developing the mystery and intrigue of the musical narrative, the Eld composition takes us further and further into the northern forests, enchanting with sparkling reflections of the snowy expanses and combining the vocal narrative in a fascinating duet and alternation of screaming and growling, anticipating the enchanting and fascinating sound of the Aska final artwork of the album.