August 21, 2021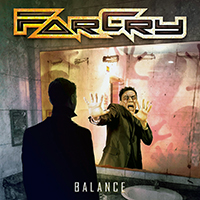 Guitar appeals set the directions of the procession of the main motive, then topped with vocal appeals. The title composition begins the FarCry (USA) - Balance album by inspirational handles, supporting the main vocals in the chorus by the signs of music associates. Assertive musical appeal crowned with vocal phrases, emphasizing the name of the Stay Away chorus.
The I'll Find A Wayromantic musical atmosphere is complemented by a chime of guitar strings and vocal inspiration. The I Am Your Man carries the main motive in the space of doubts and reflections.
The vocal part goes to the forefront of the Reaper musical image, fascinating the listener in the created illusory image. Inspiration assumes the flags of the solemn procession, enchanting the encouraging sound of the Broken Dreams song. Assertive musical sound basis for preparing the Long Distance Love Affair vocals inspiration.
Vocals indignation indicates the path of development of the musical path of the Mr. Destiny composition. The Chasing Rainbows romantic ballad continues the musical narration of the album, whining the vocal inspiration with the seals of musical melodism. The Redemption completes the album progressive unity of vocal perturbation and melodic revelations.