September 18, 2021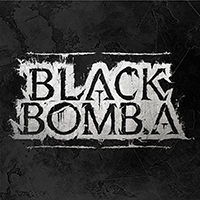 The Arrogance song starts the Black Bomb A - Black Bomb A self-titled album's musical story with a tought and harsh march? uniting the drive with alternation of tough harsh vocals and emotional clean vocals appeals. The Brand New Pleasure track sharply speeds up the sound and transforms the vocal part with the unity of different shades of the hack of male and female vocals. After the speaker's voice story, the Civil War song at first, as if the previous composition continues, but then it vary the tempo and complements the vocal part by the speech of clean vocals.
Converting the sound and musical stylist of the previous sound, the Bulletproof composition pays more attention to punk rock, especially in the heft of clean female vocals. The My Last Resort song builds a composite structure on the dispute of male and female harsh vocals, continuing to a similar stylist in the sound of the Kill Yourself track. Continuing the vocal dispute and alternation of vocal stoles, the Greed song accelerates in a fierce drill of the rapid race to the instrumental bridge and the following it chorus, converting again by rampant swiftness until the final chorus.
Sparky musical joining melody sets the rhythmic and dense procession of the Brainwashed musical march, supplemented with a variety of vocals appeals. The felting musical pressure in the Fight The System intro is combined with the vocals rage, then the vocal party with a recitative introduce some extension of a hard rap music into the album.
The No Time To Say Goodbye song builds composite transformations of the musical image based on vocal transformations. The Wake Up track completes the album with the most fierce fragment.