April 14, 2019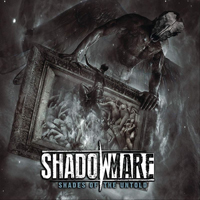 The acoustic guitar enters the Future Hell intro with romantic twilight, then the music precedes the vocal entry with a furious drive, weaving dark lace around the harsh vocal phrases, creating the background for the vocal part. Guitar riffs of the main motive come to the forefront in the Doomline introduction, however, vocals phrases give some twilight of doubts and reflections in the verse, elevating the emotional level of the Shadowmare - Shades Of The Untold album in the bridges and choruses above everyday concerns.
The drum solo precedes the introduction of the Beneath The Deadly Cold composition, then a musical motif soaring from side to side brings intrigue, then becoming the main motive, singing cautious wanderings in so eerie places.
Anxiety are wrapping with an epic music covers, entangling with the trends of ancient legends, wrapping around The Oblivion City fairy tale narrated by vocal phrases.
Guitar passages aims for a quick, hasty drive, but then melodious passages and a harsh vocal narration hold back the swiftness, which is again redeemed in the Mirrors Nightmare chorus, in which the vocals is varying the usual growling.
Rage and anger pump up waves of gloomy anxiety, then the rhythm turns into The Mad Executioner pulsating march, rolling the path of the procession of vocal narration. In the chorus, growling is complemented by the dreamy phrases of clean vocals, again varying the vocal part.
The pulsating bass guitar solo sets the development of the Blend In Darkness main motive, the musical outlines then envelops it and the vocal narration with mystical veils, creating a fascinating epic atmosphere.
Beginning with a mystical chime, Darkstoned Wall vivifying consciousness with Oriental motifs, in some way complements the stylistic framework of the album with new stylistic trends. Epic motifs and folklore ideas envelop the restrained flow of drive, non-rejecting narrative influences.
The rapid passages and shades of the The Blackened Road musical drive gives the albums a glimpse of epic powermetal, the vocals do not complement these trends with resounding harsh, bordering the growling. Absolute Order completes the album as if it were a separate musical creation, interlacing like several songs and crowning the album with a certain charm. We should also note the bass guitar solo, melodic variations after it and the acoustic completion of the composition.