October 02, 2022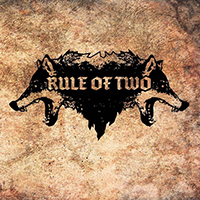 Setting the main motive with guitar riffs of the intro, the Relapse composition then crowns these musical passages with vocals emotionality and romantic guitar solos of instrumental bridges, introducing their own shades of experience in the introductory fragment of the Rule of Two - Rule of Two music album, then driving the rhythmic tread of the Hair of the Dog song, carrying vocal experiences into the expanses of thoughts, doubts and reflections - what path to choose for further advancement along the path of life and whether you will have to regret this choice later.
Weaving a whirlwind of blues motifs from musical threads, the Sexy Lexi ballad weaves vocal reflections with them, developing a similar musical style in the bewitching mystery of the sound of the Psych Ward Queen musical fairy tale, enveloping musical passages with veils of musical mystery and echoes of unsolved riddles.
Weaving musical stylistic passages with hints of the freedom-loving spirit of rock and roll, the Barlow's Lament composition complements this unity with spicy echoes of southern rock, developing musical style in the atmosphere of a wild west tavern and the creak of so old-school vinyl record and enveloping the atmosphere of mysterious peace of the Lithium & Wine thoughtful ballad and the soothing sound of the melodic charm of the Epilogue composition, which concludes the album so captivating inspirational and hopeful story.