May 15, 2021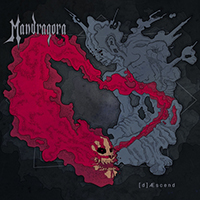 The Rise intro's guitar solo joining the alarming premonitions, communicating into an omnation assembly, then wrapping it with a demonic scream-growling vocals. In the chorus, music and vocals are walked in the fascinating dance of the dark anthem. Continuing the Mandragora (LTV) - [d]Æscend ([d] AEscend) album in the mid-tempo dance, the Torn song complements the chorus sparkling notes of melodic charm. Combining drive with bright outbreaks of melodes, the Burning Skies track appears as a stream of the romantic ballad's charm, then raising the solemn banners of romantic experiences in the future development of musical essence.
The acoustic guitar solo with the echoes of the prayers of Tibetan monks and the progressive trends of Shangri La points the path of development of the Fall main motive. Following the race in a spiral of bright sparkling drive to the ascension melodic chorus, the Beyond the Horizon track rapidly and impatiently wave drive pumps.
Romantic sensuality of the Before guitar solo creates inspiration for memories and reflections. Taking advantage of the romantic retreat and previous compositions, as an intro, the Ravaged by Fire song is charged with epic waves of a fierce musical thriller. A bright musical stream is twisted together with a vocal inspiration in the music narration of the Hatred for My Kin song. The Fading in Timestory begins with thoughtful guitar reflections, charming melodic discoveries. With the entry of the vocal, the pace is somewhat accelerated and the vocals sometimes deepen the sound of the growling. The Drifting Through the Shadows song puts the final point of the album with a rapid inspiration of vocal and music unity.