January 28, 2023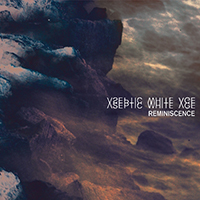 The twilight mysteries of cosmic ghosts envelop the haze of the Moltitude intro envelop in the vague veils of the intriguing development of the initial musical passages of the Aseptic White Age - Reminiscence album, leading to further listening to this progressive musical artwork, continuing with the unhurried pace of the Monolith solemn march, embodying the indestructible grandeur and unshakable stronghold of universal reliability.
The soft and gentle chime of the guitar strings creates the backdrop for the artistic improvisations of the saxophone, developing the motifs of the introduction of the Gravity song, then rolling in dense waves of restrained drive and captivating to prepare for a distorted vocals narrative, that is continuing so intriguing combination of the mystery of soft musical mysteries and the rolls of the harsh and powerful drive of the Antigravity composition, weaving a fascinating and intriguing musical lace from the interweaving and combination of musical contrasts.
Intrigued by the unhurried development of musical passages, the Disease instructional track eventually weaves from them a whirlwind of musical impatience that screws into the musical essence of the album, but the twilight trivoga recedes before the reassuring chime of the guitar solo, returning then in a rhythmic and harsh march of musical beats, combined in the musical image of the Antidote composition, ending with soothing musical passages and raising banners of inspiration and hope.
Fascinated by the enchanting mystery and progressive combination of musical passages, the Synapses musical fairy tale combines the mysterious improvisations that bring shades of the style of jazz music with the twilight musical atmosphere, enveloping with an obscure haze of insoluble mysteries, developing in a fascinating sound of futuristic distortions and unclear shades of cosmic currents of the Hypophysis final composition of the album.