October 06, 2021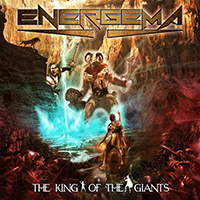 The Valley Of Elah intro rolls the symphonic cloth for the further development of the title composition of the Energema - The King Of The Giants album that rolling the unity of symphony and drive. The Last Hero begins the fascinating keyboard symphony defining the mood of its main motive.
After the symphony intro, the vocal part is ascended to the top of the War Of Nephilims musical image. The Golden Throne puts forward a vocal batch to the forefront of the musical fairy tale. A bright guitar solo sets the sound of the Wishes Of Glory song, then again and again combined with vocal inspiration in a single musical stream.
Inspirational epic appearance of the Time Of Faith saga is attributed to the banners of medieval legends. Pensive and majestic the Tears Of An Angel ballad anticipates the drive of the Goliath final instrumental composition in combination with a melodic inspiration.