June 08, 2021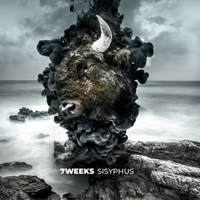 The Gone song begins the musical tale of the 7Weeks - Sisyphus album with a romantic mystery, combining sublime keys with romantic guitar and vocal passages. Guitar majesty captivates with the sound of the Idols intro, then complements the musical image with vocal reflections and the artistry of the keyboard background.
Brightly and brilliantly, the Solar Ride song rolls with shafts of cheerful drive, lifting vocal inspiration to the crests of musical waves. The title composition Sisyphus envelops with romantic covers of wise reverie, slowly marching through the twilight atmosphere of distant ages and philosophical symbols.
The vocal part is brought to the forefront of the Magnificent Loser musical image, capturing the listener into the atmosphere of sparkling dreams and inspiring the emotional tunes of the chorus. The Breathe, starting with pulsating persistence, complements the sound of the album with certain echoes of impatience and anxiety.
Confessive about mental disorder, the Insomniac song builds a musical composition on a combination of a vocal duet and charms with a guitar solo of the instrumental part. The Crying River walks in a leisurely march, rolling in waves of uncompromising guitar burdens, retreating in front of vocals inspiration. The 667-Off puts the last point in the album, slightly accelerating the pace in rock'n'roll rebellion.