April 08, 2021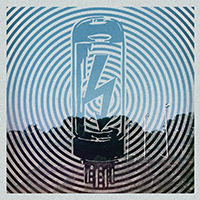 Ancient unity with echoes of oriental legends weaves a mysterious bowl around the Aphids vocals reflections. The Disconnect continues the sound of the Terminal Overdrive - Something You Believe album, hardening Egyptian and Oriental motives with the urge of a frantic drive. Beating a militant march to the rhythm of the Condescender will bring vocal reflections to the top of the musical image.
The Intercessions And Exorcisms vocals come to the fore in the Break Hold musical history, first indicating and then stigmatizing the guilty and sinners. The Provocateur complements the sound with progressive bending and musical cunning.
The insistent demands of romantic reciprocity roll in the militant waves of the Barrows composition. The Waking Life whirls up a whirlwind of experiences with vocal appeals. The Take Me Away is mmediately bursting with a rebellious drive, the Dark Room Manipulation anticipates a return to romantic thoughts in the final composition of the album.