May 11, 2018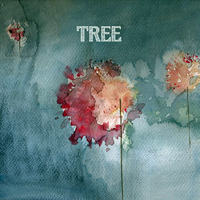 Soft Cool Breeze reflections combines blues with notes of playfulness, starting the Tree - Tree album with calm meditations of verses and a burst of emotions of choruses, with a dominating guitar and atmospheric keyboards on the background.
The volatile words with painful experiences softly and caringly fit into the calm outline of the Swing In B romance, without distracting one from thinking and thinking about destinies. But then the music complements the instrumental part of the composition with a light shine, embroidering with encouraging ideas.
Time continues the atmosphere of thoughtful reflection, bringing keyboards to the fore, complementing the pensive atmosphere with accented notes of bass guitar.
The Darling main motive establishes its influence immediately, the rest of the composition envelops it with caring shades and harbors with its melodic additions.
In the Eastern Blues introduction and instrumental bridges the organ fascinates with its solo, supplementing the heartbeat pulsating rhythm section with its majestic artistry. Vocal insinuatingly dilutes these suites with his confession. At the end of the instrumental part, the music is swept by bright splashes, supplemented by the clear influence of spicy desert winds and eastern folklore.
By giving thought to the introduction Two Oceans does not hurry to distract the vocal from slow deliberations. But going into the instrumental part of the drawn-out leisurely instrumental solo is lifted in the triumph of improvisations into the transcendental distance, weaving our delights in a sparkling stairway into to heaven.
Playful and playful The Sun instrumental motives loom around restrained and experienced vocal meditations - as if showing extremes of a relaxed rest. Instrumental solo in bridges is like a sparkling question mark, but the vocal party does not hurry to answer them, relaxed and confidently continuing its patchworks.
An incredibly calm and thoughtful River ballad completes the album with a pacifying atmosphere, weaving the leisurely musical ideas of instruments into a kind of lullaby, soothing any speculation that dispels doubts and adjusts to an exclusively peaceful way.