September 27, 2020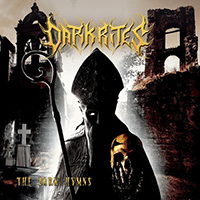 An explosion of musical drive is combined with vocal fury in a fast-paced musical thriller, then complementing the sound of the Divine Duplicity composition with a mid-tempo significance, then combining the unity of screaming and growling in a single musical stream. The extravaganza of fury of music and vocals continues the Dark Rites - The Dark Hymns album with a deadly dance, complementing the screaming and growling in the Goliath, The Coward vocal part, alternating their dominant role.
Started with a dark narration of clean vocals, the In Stasis song then rolls over in waves of harsh darkness topped with vocal growling with a hint of screaming. The epic mystery of the Moira intro continues with the unification of frantic drive and vocal variations. Beginning with a viscous and unhurried unhurried procession, the Scars gradually accelerates the pace with this funeral procession, bursting into the emotional unity of musical drive and vocal emotions.
An enchanting guitar solo captivates the sound of the Serena intro, then vocals invoke the frenzy of an unbridled musical thriller that retains the epic echo of the previous song. The gloomy mystery of the guitar solo of the Shadow God intro anticipates the dominance of the vocal part in musical narration, combining many musical styles and genres into the sound of a dark anthem. The guitar solo appeals to the rebellious drive, then whipping up the The Devils Heroes pulsating march on the verge of mid-tempo rebellion and rapid frenzy. The guitar solo of the instrumental part brings the progressive influences of cosmic trends. The thoughtful introduction anticipates the unbridled thriller of The Great Halcyon War final composition of the album.