July 13, 2020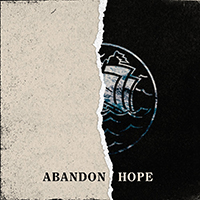 The latest releases of this band (this album and Abandon Ship) seems to be combined in a single image, separating darkness and light with the images of the covers. The Desolation vocal part lifts a whirlwind of despair, then combined with the pulsations of a mid-tempo rhythmic march, sometimes complementing the vocal emotions with notes of harsh. Whirling a sparkling whirlwind of guitar solo Miles & Miles continues the musical narration of the We Set Signals - Abandon Hope release, dispelling despair with the hopeful and inspirational calls of the vocal part.
Enveloping guitar passages with sparkling artistry, the restrained drive of the main motive the Shadows song crowns the musical image with a vocal part, alternating dreamy phrases of clean vocals and furious screams of emotional harsh. The Tidal Waves musical melody inspires with the charm of melodism, enveloping the vocal part with the lace of artistic romanticism.
The epic procession of the Legends Die Hard majestic intro march is preceded by an inspired narration of brooding vocal phrases intertwined in romantic sensuality with musical variations. Sharpening the sound with notes of drive You're Killing Me Smalls! accelerates the tempo, but crowns the fury of restrained drive with the charm of vocal phrases and sparkling melody of guitar solos.
Acoustic rethinks of the first compositions of the album Desolation (Acoustic) and Miles & Miles (Acoustic) completes the musical narration with the chime of bard ballads.